CORPORATE AND SPECIAL EVENTS
Planning an event?
Looking for the perfect spot to host your next staff meeting, a bachelor party, or just to catch up with friends and family? Tuque de Broue can help you with that! We are specialists in event planning and hosting for all types of events. Our outside patio and industrial ambiance inside will surely meet all of your needs!
Tuque offers a unique venue to provide your guests with a memorable experience for private parties, corporate retreats or summer weddings.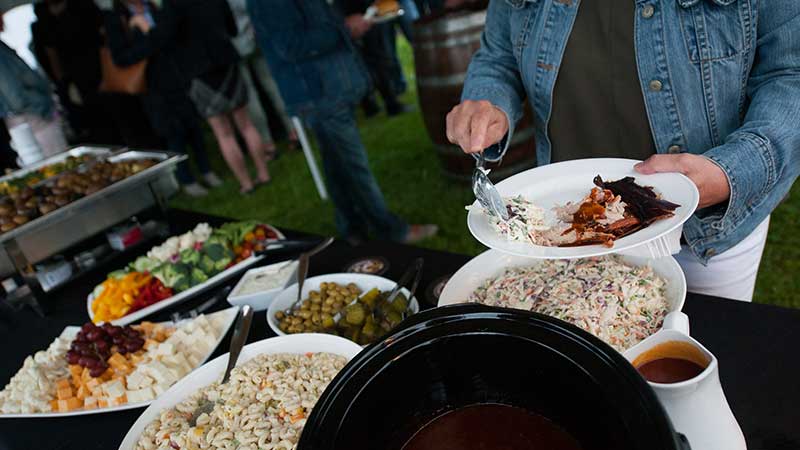 Perfect for all occasions!
Cocktail receptions or happy hour
tutored beer tastings and in-depth educational tours
birthday celebrations
celebration of life
corporate lunch meetings
pig roast
corn roast
BBQ
bicycle rally
live band
wedding ceremony and receptions
Turnkey event planning and hosting
That means we will take care of everything! From planning to coordinating logistics and hosting your guests for your event.
Contact us to discuss your event and we will work together to ensure we meet all your needs for your personalized event.
Margo Malboeuf
Brasserie Tuque de Broue Brewery Inc.
margo@tuquedebroue.ca / 613-443-4497
189 Bay St, Embrun
Tuque de Broue Brewery Inc. - 189 Bay Street - Embrun, ON - K0A 1W1 - info@tuquedebroue.ca
©2020 Tuque de Broue